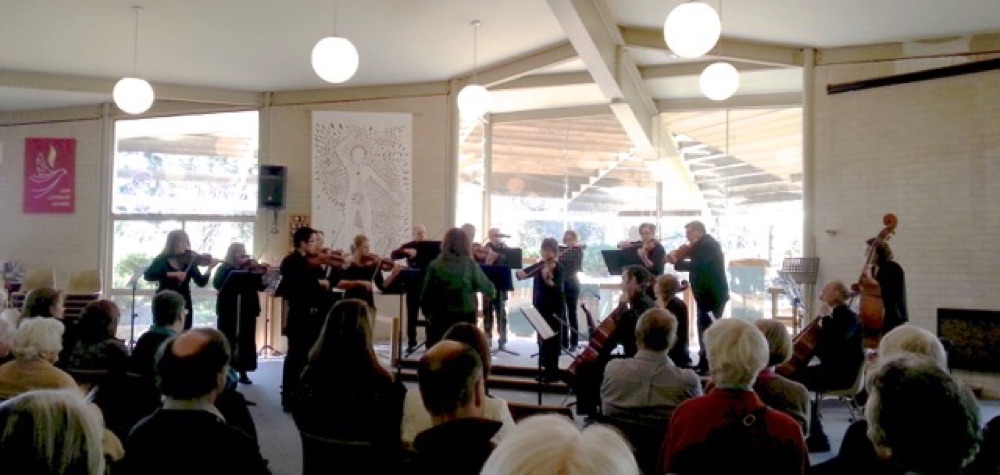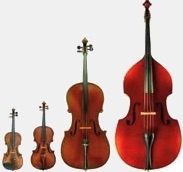 Musica da Camera usually presents three programs of string music per year. Generally, each program is presented twice, with a concert in Canberra and a concert in a nearby regional community. We also prepare some programs for special events.
In this third extraordinary year, normal is not normal, and we are adapting to circumstances. Our first program for 2022 had a limited audience, so we have decided to add an extra program of works this year. Hope you enjoy.
A pleasing review of our last concert.
"Sombre and reflective, but enjoyable and satisfying"
Music for Strings and Harp, Musica da Camera String Orchestra, directed by Lizzy Collier, 18 June 2022.
Some excerpts from the review in CityNews.com.au
...This was of music for string orchestras written from the 1890s through to the 1920s, all works that are sombre and reflective in different ways.
[...] "Elegy for String Orchestra (in memoriam Rupert Brooke)" written in 1915 by the Australian/British composer Frederick Septimus Kelly whose work has recently been rediscovered by Chris Latham... This especially worked well with a fine balance of the instruments
[...] The major work for the concert was 'Serenade for Strings in E flat major, Op.6' by the Czech composer Josef Suk ..... Collier describes this as "meaty dense string work" and she drew a most pleasing performance from the orchestra through the four movements.
[...] While Musica da Camera doesn't have the drilled perfection of a fully professional ensemble such as the ACO, it has been an important part of Canberra music making for many years and always provides enjoyable and satisfying concerts. This one was another in that series."
Read the full review by Graham McDonald here >>> "enjoyable and satisfying"
Canberra's Premier String Orchestra
Musica da Camera plays music from the string orchesta repertoire, from Baroque to Contemporary, sometimes with soloists. The orchestra engages a different director/conductor for each program, providing diversity of style and content.
Future Concerts
At this time we are planning the following concerts, subject to any government regulations.
Program 3, Sep 2022
To be directed by Shilong Ye
Sat 17 Sep 22 in Canberra.
(Holy Covenant Church
89 Dexter St, Cook)
Sun 18 Sep 22 in Gundaroo.
Program 4, Nov 2022
Baroque works
Directed by John Ma
Sat 12 Nov 22 in Canberra
(Holy Covenant Church
89 Dexter St, Cook)
Sun 20 Nov 22 in Gunning