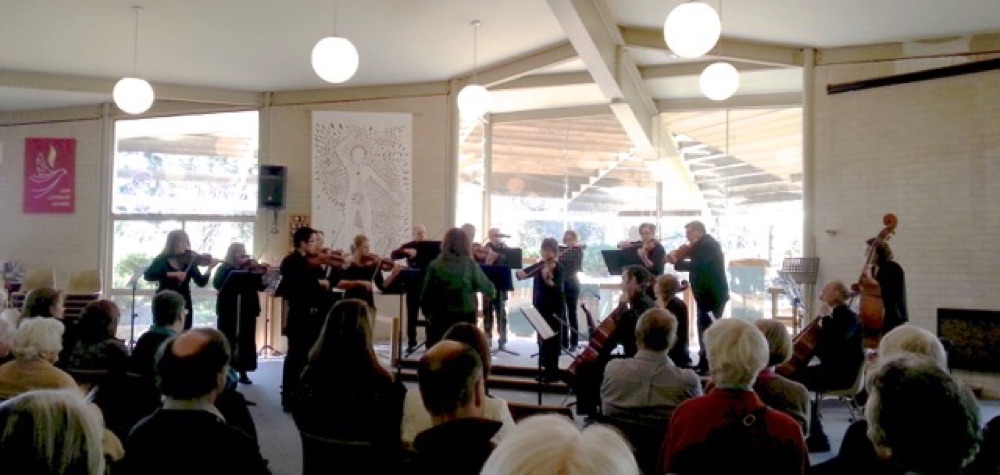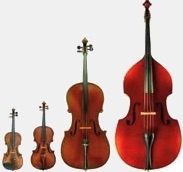 Canberra's Premiere String Orchestra
Musica da Camera plays music from the string orchesta repertoire, from Baroque to Contemporary, sometimes with soloists. The orchestra engages a different conductor for each program, providing diversity of style and content.
Musica da Camera usually presents three programs of string music per year. Generally, each program is presented twice, with a concert in Canberra and a concert in a nearby regional community. We also prepare some programs for special events.
In this third pandemic year, normal is not normal, and we have had to adapt to circumstances. The next concert is planned to conform to current government restrictions, but if rules change, we may have to make changes.
Future Concerts
At this time we are planning the following concerts, subject to any government regulations.
Program 4, Nov 2022
Baroque works directed by John Ma
Sat 12 Nov 22 in Canberra
(Holy Covenant Church
89 Dexter St, Cook)
Sun 20 Nov 22 in Gunning
We are proud of...
The review of our recent program: 17/18 September 2022
In CITYNEWS.COM.AU Sept. 17 concert reviewed by LEN POWER.
"An uplifting serenade to spring"
"With 'Serenading in Spring', Musica Da Camera String Orchestra presented a particularly well-chosen program of works that were uplifting, refreshing, joyful and optimistic.
"It created the perfect mood for this time of year as we leave the dark and cold of winter behind and embrace the glories of spring with, hopefully, the end of the pandemic in sight as well.
"The program featured music by Bartók, Delius, Volkmann, Glazunov and Nielsen. Conductor and musical director Shilong Ye achieved a high standard of disciplined and sensitive playing by the orchestra throughout the concert.
For the full review, click here