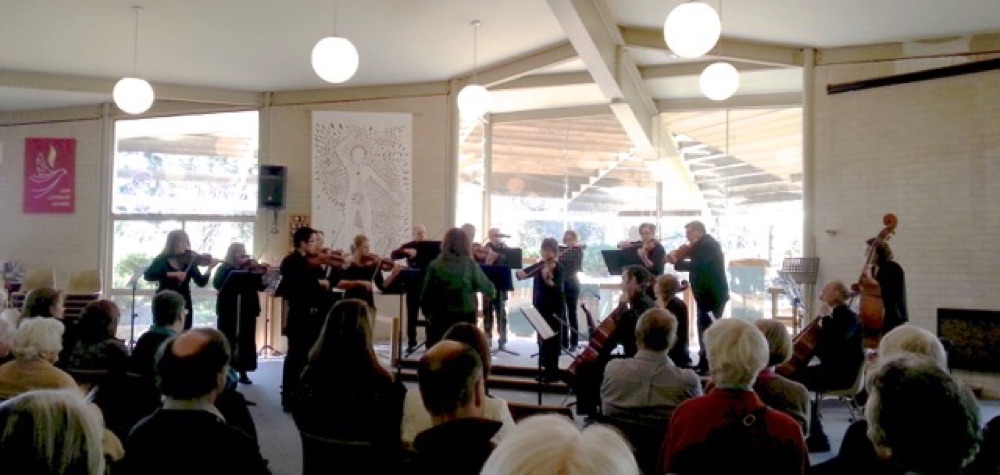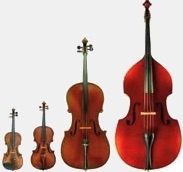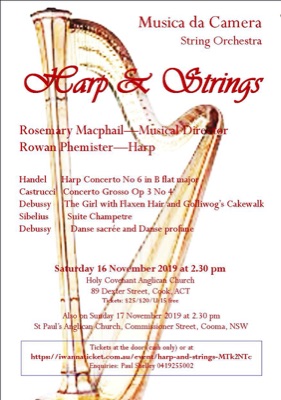 Who is Musica da Camera ?
Musica da Camera is a Canberra-based string chamber orchestra that consists of professional musicians, music educators and talented instrumental enthusiasts.
Musica da Camera was formed in Canberra in 1979 as a small baroque ensemble. Over the years and under successive musical directors it has grown in size and its repertoire has expanded to embrace chamber music of all styles and periods. In recent years it has given Australian Premiers of a number of contemporary works for string orchestra.
How better for us to show you what we do than to show you past concert programs and critiques. Here's a selection, .... scroll down.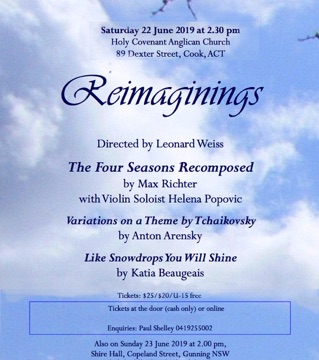 "Re-imaginings" June 2019
Some excerpts from Len Power's review in the CityNews.com.au:-
"REIMAGININGS" proved to be an apt title for Musica Da Camera String Orchestra's latest concert, which presented three works, two were variations of music by Tchaikovsky and Vivaldi, and the third, an Australian work that contained a set of variations on a main theme...
... "Variations on a theme by Tchaikovsky" [ Arensky]...was played with great feeling by the orchestra, especially the quieter passages.
... "Like Snowdrops You Will Shine" was composed by French-Australian composer, Katia Beaugeais. ... shimmers with atmosphere and the orchestra gave it a fine performance....
... "The Four Seasons Recomposed" by Max Richter is a startling work from 2012. Taking parts of Vivaldi's famous work, Richter makes them his own in a style described as postmodern and minimalist.
... Violin soloist, Canberra's Helena Popovic, joined the orchestra for this challenging work. She gave an excellent performance, full of passion and energy as well as sensitivity and delicacy in the quieter moments of the work. The orchestra complemented her performance with accuracy and energy. They all truly deserved the thunderous applause they received at the conclusion.
... Once again, Musica Da Camera presented a fine concert. The nearly full house was a demonstration of their growing reputation amongst Canberra's music lovers..
Read the full review by clicking this link: CityNews.com.au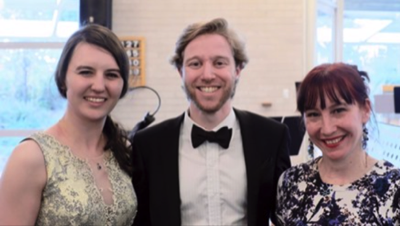 Soloist Helen, Conductor Leonard, Composer Katia (22/6/2019)
Photos Courtesy Peter Hislop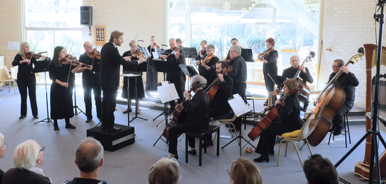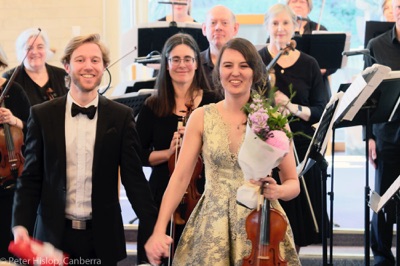 Conductor Leonard Weiss, Soloist Helen Popovic (22/6/2019)
Photo courtesy Peter Hislop
Musical Director, Madelaine Retter
Guest soloist, Sam Jenkin, violin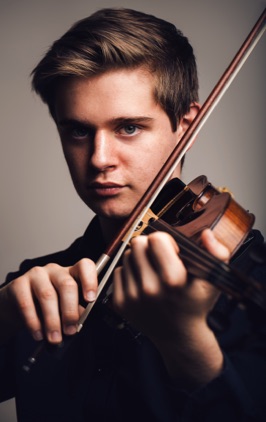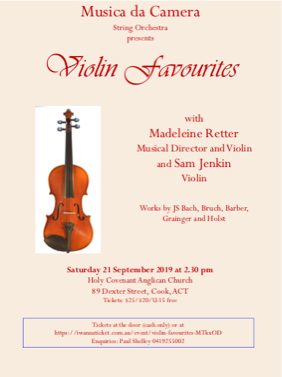 Violin Favourites, 21 Sep 2019
Excerpts from the reviewed by TONY MAGEE in CityNews.com.au
... MAX Bruch's "Concerto No. 1, Op. 26 for Violin and Orchestra" presented a challenging opening for Musica da Camera and 16-year-old violin soloist Sam Jenkin, one they pulled off successfully.
Beginning with a tentative orchestral wash, almost as if someone is whispering a secret, Jenkin emerged with a violin cadenza opening of heartfelt passion. There was much to enjoy along the way, particularly strong support from the four cellos and single double bass in an extended orchestral interlude.
... In "Irish Tune from County Derry", the theme was stated with feeling and grace by the cello and viola sections and later taken over by first and second violins. In "Molly on the Shore", .... the ensemble displayed fine dynamics with effective pizzicato work from cellos and double bass.
... "St Paul's Suite" by Gustav Holst revealed enthusiastic and robust playing from the entire chamber orchestra, ... sweeping solo violin passages, played with confidence and style by leader Madeleine Retter, were infused with the entire first violin section most effectively and with precision.
... Samuel Barber's most famous piece, "Adagio for Strings" ... The ensemble managed to capture the increasing dynamics of the piece, ... [It] finishes on an optimistic major dominant chord of gentleness – something that Musica da Camera clearly felt and played with sensitivity.
... "Concerto for two violins in D minor" by Sebastian Bach.... Jenkin joined Retter and the two soloists swept the piece along.... A most engaging performance, where Retter and Jenkin played together with confidence, delivering a robust tone and intelligent balance.
... delighted the audience from start to finish. A credible effort from an enthusiastic group that adores fine music.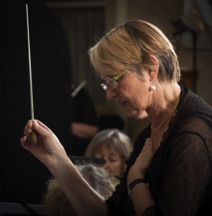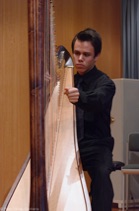 Music da Camera is on SPOTIFY.
Our Nov 2017 concert recording has been released as a CD, and is available on SPOTIFY.
4th, 5th Nov 2017 Concert Program 4
Music from Mannheim
Conductor, Christian Renggli
Viola Soloist, Justin Julian
1. Johann Stamitz, Sinfonia in G
2. Johann Stamitz, Sinfonia in E-flat major
3. Carl Philipp Stamitz, Concerto for Viola
4. Franz Xaver Richter, Sinfonie in G major
5. Franz Ignaz Beck, Overturas I
6. Carl Philipp Stamitz, Orchestral quartet Op.4, No. 1 in C major