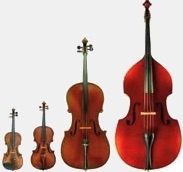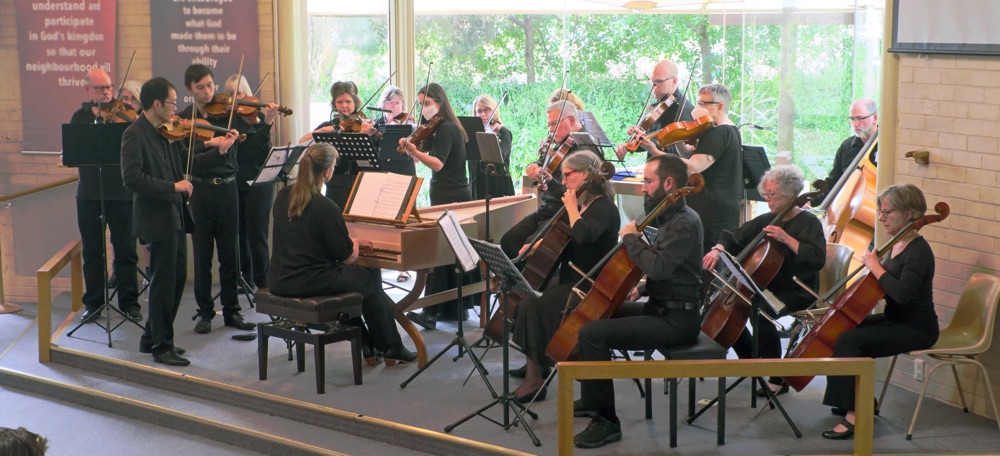 Musica da Camera usually presents three programs of string music per year. Generally, each program is presented twice, with a concert in Canberra and a concert in a nearby regional community. We also prepare some programs for special events.
In this third pandemic year, normal is not normal, and we have had to adapt to circumstances. The next concert is planned to conform to current government restrictions, but if rules change, we may have to make changes.
Canberra's Premiere String Orchestra
Musica da Camera plays music from the string orchesta repertoire, from Baroque to Contemporary, sometimes with soloists. The orchestra engages a different conductor for each program, providing diversity of style and content.
Future Concerts
At this time we are planning the 2023 concert series, subject to any government regulations.
Programs for 2023
More details available shortly
April 1/2 directed by Chris Latham
June 17/18 directed by Lucy Macourt
September 9/10 directed by David Periera
November 11/12 Baroque program
We're proud of .....
our two Baroque concerts in November
Our thanks to John Ma for providing inspiring direction.
The critics agreed....
Len Power in the Canberra City News wrote:-
Ma leads a concert of well-chosen music
WHEN you get a musical director and violinist as much fun as John Ma, a concert can't fail to be enjoyable. 
He has his own refreshing take on the music to be played and describes it in amusing and accessible terms. Watching him playing his instrument and leading the orchestra is to see a man who obviously loves what he does and wants to communicate that to his audience.
The concert consisted of lesser known works by Heinrich Bach, Georg Philipp Telemann, Antonio Vivaldi and Georg Muffat, composers of the 17th and 18th centuries.
Heinrich Bach was JS Bach's great-uncle. His Sonata II in F with its punchy opening set the tone for the concert. The orchestra gave it a great performance, full of energy and colour.
... Telemann's Overture: Suite La Bizarre, was another busy work with eight movements. It was a good showcase for the skill of the orchestra who played it with great depth and feeling. The Sarabande movement was particularly enjoyable with its sombre, melodic theme.
Vivaldi's Concerto in D-major for Viola D'amore:....busy first and third movements of the concerto were played with gusto and the second largo movement was most memorable with the viola d'amore's haunting sound rising so appealingly above the orchestra.
More at https://citynews.com.au/2022/ma-leads-a-concert-of-well-chosen-music/
See a second critique <here>