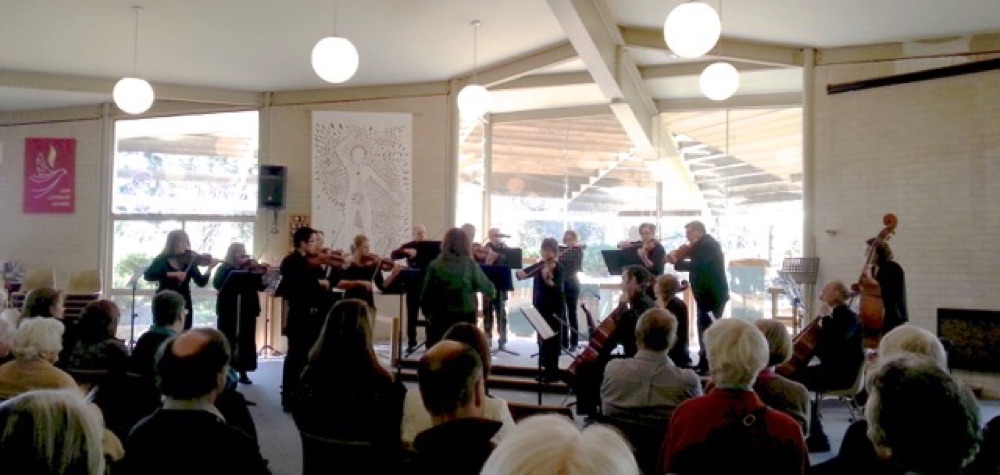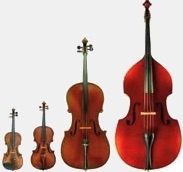 Musica da Camera usually presents three programs of string music per year. Generally, each program is presented twice, with a concert in Canberra and a concert in a nearby regional community. We also prepare some programs for special events.
Musica da Camera plays music from the string orchesta repertoire, from Baroque to Contemporary, sometimes with soloists. The orchestra engages a different conductor for each program, providing diversity of style and content.
Canberra's Premier String Orchestra
2019 Upcoming Concerts
Sep 21 Canberra
directed by Madeleine Retter
solo violin Sam Jenkins
Nov 16/17 Canberra/Cooma
directed by Rosemary Mcphail
solo harpist Rowan Phemister
We're celebrating Re-imaginings !
Len Power attended the June 22nd performance. Here are some excerpts from his review:-
"REIMAGININGS" proved to be an apt title for Musica Da Camera String Orchestra's latest concert, which presented three works, two were variations of music by Tchaikovsky and Vivaldi, and the third, an Australian work that contained a set of variations on a main theme...
... "Variations on a theme by Tchaikovsky" [ Arensky]...was played with great feeling by the orchestra, especially the quieter passages.
... "Like Snowdrops You Will Shine" was composed by French-Australian composer, Katia Beaugeais. ... shimmers with atmosphere and the orchestra gave it a fine performance....
... "The Four Seasons Recomposed" by Max Richter is a startling work from 2012. Taking parts of Vivaldi's famous work, Richter makes them his own in a style described as postmodern and minimalist.
... Violin soloist, Canberra's Helena Popovic, joined the orchestra for this challenging work. She gave an excellent performance, full of passion and energy as well as sensitivity and delicacy in the quieter moments of the work. The orchestra complemented her performance with accuracy and energy. They all truly deserved the thunderous applause they received at the conclusion.
... Once again, Musica Da Camera presented a fine concert. The nearly full house was a demonstration of their growing reputation amongst Canberra's music lovers..
Read the full review by clicking this link: CityNews.com.au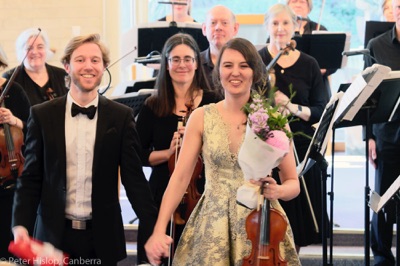 Conductor Leonard Weiss, Soloist Helen Popovic (22/6/2019)
Photo courtesy Peter Hislop