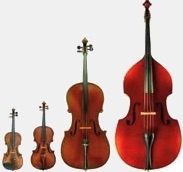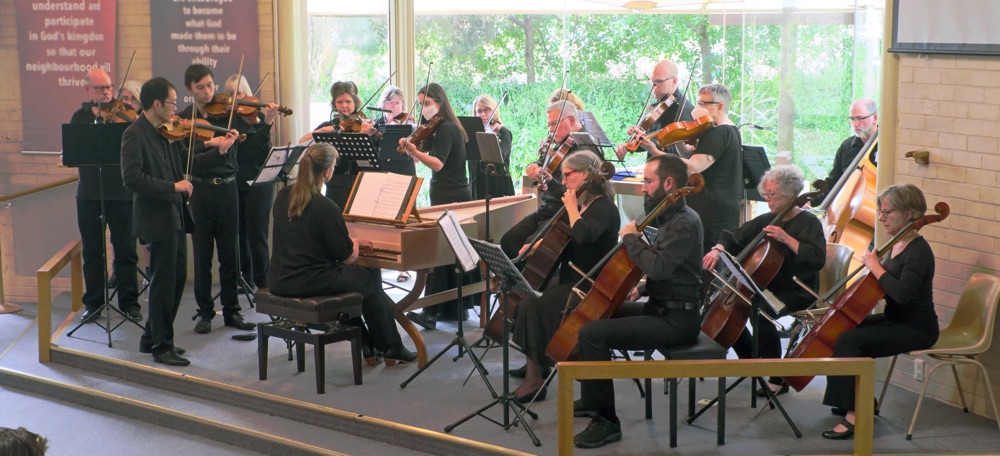 Musica da Camera usually presents three programs of string music per year. Generally, each program is presented twice, with a concert in Canberra and a concert in a nearby regional community. We also prepare some programs for special events.
Canberra's Premiere String Orchestra
Musica da Camera plays music from the string orchesta repertoire, from Baroque to Contemporary, sometimes with soloists. The orchestra engages a different conductor for each program, providing diversity of style and content.
Future Concerts
At this time we are planning the 2024 season.
We'll announce the programs as soon as they are finalised, but at this stage we have some early information:--
6 April: A program to be directed by Chris Latham with Soloist Christina Wilson.
14/15 Sep: A program directed by Shilong Ye
2/3 Nov: A program directed by Lauren Davis
"Afternoon of baroque to defy expectations"
So wrote Len Power about our 4 November concert (in citynews.com.au).
"IN Musica Da Camera String Orchestra's latest concert, musical director John Ma promised a program that would defy expectations.
" 'An Afternoon of Baroque' was full of musical surprises from the baroque era with works by several unfamiliar composers as well as some works with unusual elements by well-known composers such as Telemann and De Mondonville.
"The program commenced with "Suite No.1 in C major" "Le Journal du Printemps" by Johann KF Fischer, a German baroque composer whose music was strongly influenced by the French Baroque style. The suite was in six parts, with the first part, the grand-sounding overture, played confidently and well by the orchestra, led by John Ma on violin. The third part, "Air des Combattans", was highly dramatic and colourful and the final chaconne was also nicely played.
"Another relatively unknown composer, Englishman William Boyce, was next with his "Symphony No. 2 in A major". This was a nicely distinctive work with the second part, vivace, especially well-played by the orchestra. ...."
You can read the whole review <here>