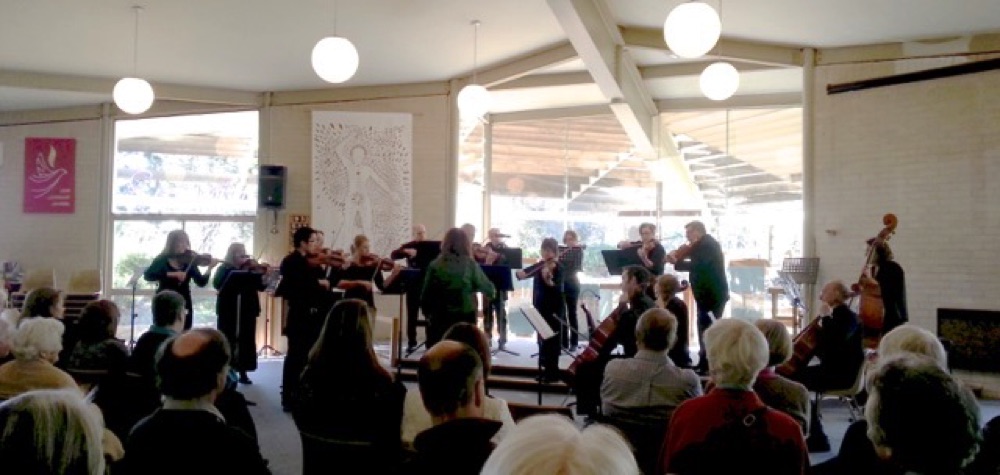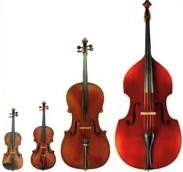 Musica da Camera usually presents three programs of string music per year. Generally, each program is presented twice, with a concert in Canberra and a concert in a nearby regional community. We also prepare some programs for special events.
Musica da Camera plays music from the string orchesta repertoire, from Baroque to Contemporary, sometimes with soloists. The orchestra engages a different conductor for each program, providing diversity of style and content.
Next Concert: 15 April, 2018.
Program will be directed by Barbara Gilby
1:30pm Sun, 15 Apr, 2018 High Court, Canberra.
Canberra's Premier String Orchestra
Musica da Camera at the High Court
1:30pm Sunday 15th April 2018
Musica da Camera is celebrating being part of the Canberra music scene for 40 years with a special concert of string orchestra music. The orchestra will be directed from the first chair by Barbara-Jane Gilby, concertmaster of the Canberra Symphony Orchestra.
The concert will feature a viola concerto with soloist Lucy Carrigy-Ryan and exploit the acoustics of the High Court building with works including Edward Elgar's Serenade, Whirling Dance from Graham Koehne's Shaker Dances, a movement of Alfred Hill's String Quartet No 3, Arvo Part's Summa, Paul Hindemith's Trauermusik and Gabriel's Oboe by Moriconi.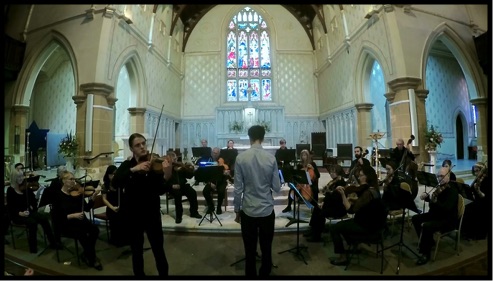 Musica da Camera on YouTube
We are proud to share two of the items presented at the 5 Nov. 2017 concert in the cathedral of St. Peter and St. Paul, Goulburn, NSW.
Click HERE to watch viola solist, Justin Julian, play the Carl Stamitz Viola Concerto in D major, with Christian Renggli conducting Musica da Camera (augmented with horns and clarinets).
Click HERE to watch Musica da Camera play Johann Stamitz's Sinfonia in Eflat major, conducted by Christian Renggli.
Tickets to the High Court Concert are free BUT must be reserved in advance
The High Court Concert is free but audience members need to register in advance. Use this direct link to register your attendance: <click here>
Oe Sunday, entry into the High Court wil be from ground entrance only.  The concert takes place on Level 2.