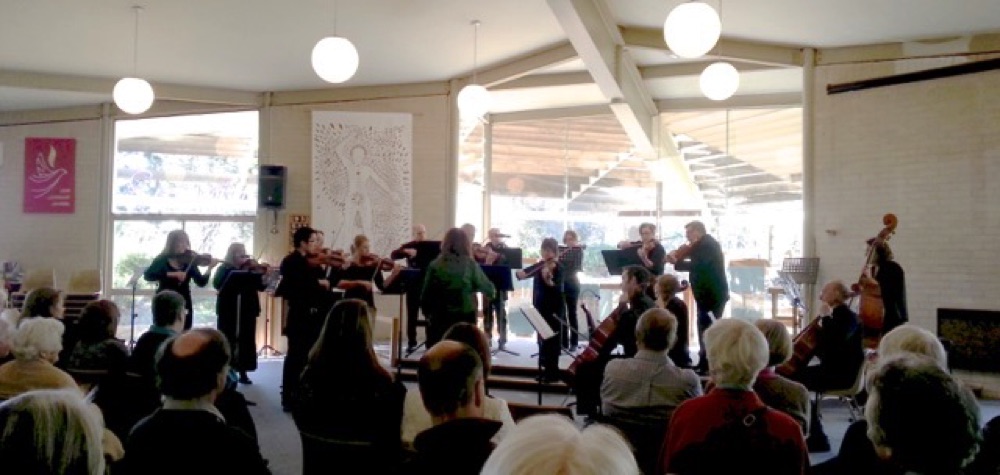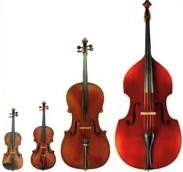 Musica da Camera usually presents three programs of string music per year. Generally, each program is presented twice, with a concert in Canberra and a concert in a nearby regional community. We also prepare some programs for special events.
Musica da Camera plays music from the string orchesta repertoire, from Baroque to Contemporary, sometimes with soloists. The orchestra engages a different conductor for each program, providing diversity of style and content.
November Concert Season
"Favourites"
November 17  Canberra
November 18  Cooma
Canberra's Premier String Orchestra
We are proud of...
"Classic Opera" with Louise Page, September 2018
Len Power writes in the Canberra Critics Circle:-
...Musica da Camera string orchestra played a second performance on Sunday at Sts Peter & Paul's Catholic Cathedral in Goulburn.  The acoustic in the cathedral has been much praised so it was a good opportunity to travel to Goulburn to listen to the orchestra in that setting.  Hearing the soprano, Louise Page, singing in that venue was another very good reason to go.
For the first half of the program, Louise Page performed arias by the composers – Handel, Purcell, Gluck and Mozart.  The arias covered a wide range of emotions and all were beautifully sung.  Hearing her top notes filling the cathedral was thrilling.  Page gives great depth to the characters she is singing and they come alive for the audience.  She was especially memorable singing Handel's 'Ah! Spietato' from 'Amadigi de Gaula' with nicely played oboe from the orchestra accompanying, Purcell's, 'When I am laid in earth' from 'Dido and Aenaeas', Gluck's 'Che faro senza Euridice' from 'L'Orfeo' and 'E Susanna…Dove Sono' from Mozart's 'The Marriage of Figaro'.  The balance between singer and orchestra was nicely judged and the musical accompaniment for all of the items was well conducted by Leonard Weiss.
The orchestra, which was augmented with some brass and wind instruments for the concert, played Mozart's Symphony No. 40 for the second half of the program.  Musical director, Leonard Weiss, achieved a tight, clear sound with lots of colour from the orchestra.  It was well played and sounded excellent in the cathedral.