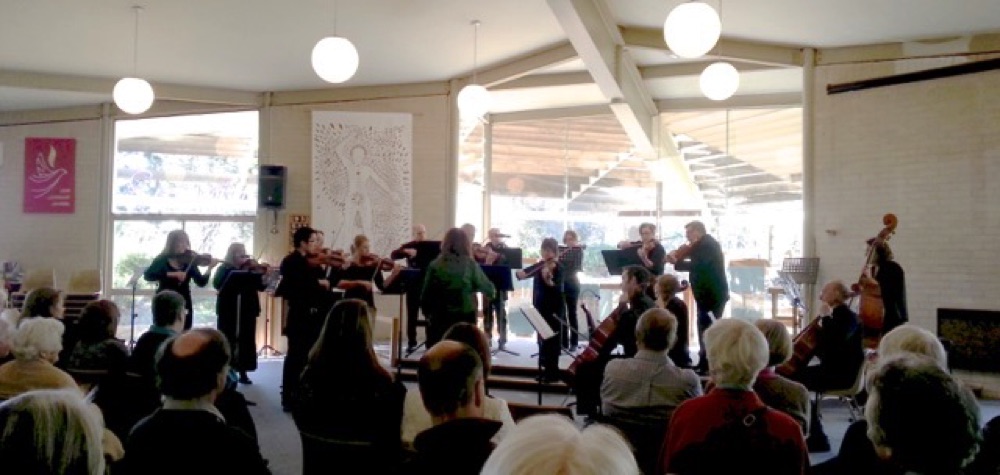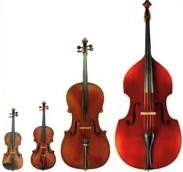 Musica da Camera usually presents three programs of string music per year. Generally, each program is presented twice, with a concert in Canberra and a concert in a nearby regional community. We also prepare some programs for special events.
Musica da Camera plays music from the string orchesta repertoire, from Baroque to Contemporary, sometimes with soloists. The orchestra engages a different conductor for each program, providing diversity of style and content
November concert a great success.
Music from Mannheim
For the performers of Musica da Camera, this was a landmark program, with insightful direction by our guest conductor, Christian Renggli and truly outstanding viola playing by our solist, Justin Julian.
The reviews are out! Here is a little of what Len Power said in the Citinews:-
" FROM the opening bars of the first item in the Musica da Camera presentation, it was clear that this concert would have a dynamism that would be exciting, dramatic and very enjoyable.
...
The first work played – the [Stamitz] Sinfonia in G minor – required the orchestra to start at the top of its form. Conductor Christian Renggli ensured that the playing was crisp, accurate and colourful from the dramatic opening, through the nicely reflective second movement and on to the exciting finale.
.....
"Violist Justin Julian joined the orchestra along with additional brass and wind instruments for the Viola Concerto in D major by Carl Stamitz. Often set for auditions for viola players, this work is a great showcase for the instrument and the performer. Justin Julian played with great feeling and precision and the orchestral accompaniment for this melodic and emotional work was excellent.
.....
"Christian Renggli produced an excellent concert with the orchestra, giving the audience a keener appreciation of the works and composers of the influential Mannheim School."
Read the whole article on the Citinews website by clicking
Next Concert: 15 April, 2018.
Program will be directed by Barbara Gilby
2pm Sun, 15 Apr, 2018 High Court, Canberra, ACT,
Canberra's Premier String Orchestra