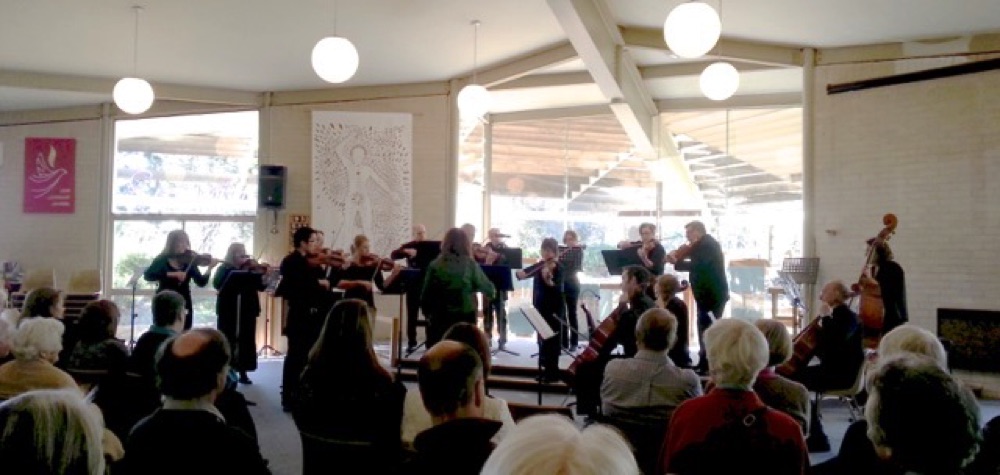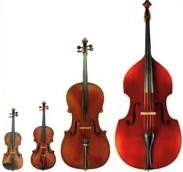 Musica da Camera usually presents three programs of string music per year. Generally, each program is presented twice, with a concert in Canberra and a concert in a nearby regional community. We also prepare some programs for special events.
Musica da Camera plays music from the string orchesta repertoire, from Baroque to Contemporary, sometimes with soloists. The orchestra engages a different conductor for each program, providing diversity of style and content.
Next Concert: 2:30pm 30 June, 2018.
Future Concerts
June 30 and July 1 (Canberra and Gunning)
September 22/23 (Canberra and Goulburn)
November 17/18  (Canberra and Cooma)
Canberra's Premier String Orchestra
Musica da Camera at the High Court
1:30pm Sunday 15th April 2018
Musica da Camera celebrated being part of the Canberra music scene for 40 years with a special concert of string orchestra music. The orchestra was directed from the first chair by Barbara-Jane Gilby, concertmaster of the Canberra Symphony Orchestra.
The concert featured the viola soloist Lucy Carrigy-Ryan and exploited the acoustics of the High Court building with works including Paul Hindemith's Trauermusik, Edward Elgar's Serenade and the Whirling Dance from Graham Koehne's Shaker Dances, .
Excepts from Len Power's Review
The concert commenced with the well-known Concerto for Strings in G 'alla Rustica'; by Vivaldi.  The orchestra played the three contrasting movements with great energy and clarity.
Hindemith's Trauermusik was next with soloist Lucy Carrigy-Ryan on viola.  This hauntingly reflective work was very well played by both soloist and orchestra.  It was followed with Elgar's Serenade for Strings and the orchestra brought out all the warmth and colour of this atmospheric work.
Crisantemi (or Chrysanthemums) by opera composer, Puccini, was next.  This romantic, dramatic work was one of the highlights of the concert, played with great sensitivity by the orchestra.  Another romantic work followed – Waltz for Betz by James Grant.  Lucy Carrigy-Ryan gave a fine performance of the solo part on the viola, nicely supported by the orchestra.
The final work, Whirling Dance, by Australia's Graeme Koehne, was an excellent showcase for the orchestra's ability.  They met the challenge of this work very well, making this a dramatic and rousing finale for the afternoon's concert.  For an encore we were treated to a work by Ennio Morricone, Gabriel's Oboe, from the movie 'The Mission'.  It was sweetly played by the orchestra bringing this delightful concert to a close.
Click HERE to read the whole review on the Canberra Critic's Circle website.