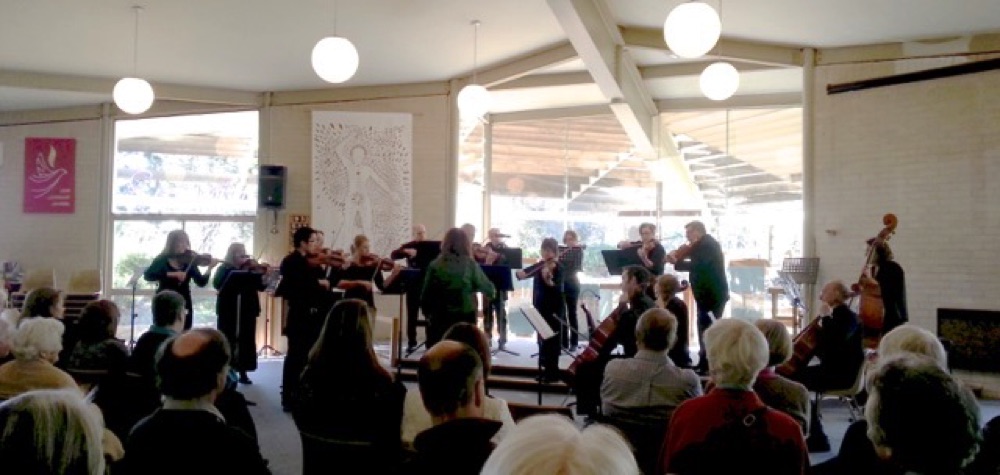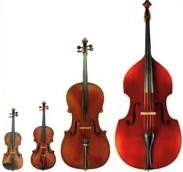 Musica da Camera usually presents three programs of string music per year. Generally, each program is presented twice, with a concert in Canberra and a concert in a nearby regional community. We also prepare some programs for special events.
Musica da Camera plays music from the string orchesta repertoire, from Baroque to Contemporary, sometimes with soloists. The orchestra engages a different conductor for each program, providing diversity of style and content.
Next Concert: 2:30pm 22nd Sep, 2018.
Future Concerts
September 22/23 (Canberra and Goulburn)
November 17/18  (Canberra and Cooma)
Canberra's Premier String Orchestra
30 June "Winter strings" program acclaimed!
Highlights from Len Power's review in CityNews.com.au:-
'The well-chosen program of works by Warlock, Fauré, Mendelssohn, Handel, Sibelius and Vivaldi warmed the audience with fine playing under the baton of Jonathan McFeat....
... the Capriol Suite.... After a bright opening, the second quiet, reflective dance was especially well-played. The dramatic dances and finale that followed were vibrant and strongly performed.
... Solo guitarist Liam O'Connell presented [Gabriel Fauré's "Pavane" ] in an arrangement for guitar and string orchestra.The arrangement was a good showcase for O'Connell's talented guitar playing ...
... a strong and enjoyable performance of Mendelssohn's "String Symphony No. 10". .... really brought out the full colour and emotion in the music in the dramatic sections of the work.
... a well-played Concerto Grosso Op. 6 No. 2 by George Frideric Handel. It was very clear that the orchestra members were particularly enjoying playing this work.
... "Impromptu Nos. 5 and 6" by Finnish composer Jean Sibelius proved to be the highlight of the concert. ... highly atmospheric and were played with great feeling and sensitivity ...
... a rousingly good performance of old favourite, "Concerto for Strings in G alla Rustica" by Vivaldi.
...another highly enjoyable concert.'
Please read the full review <here>
Program No. 3 is in preparation!
In September, Musica da Camera will present a program directed by Leonard Weiss.
Our program will be a departure for us: Several wind players will be joining us to allow us to play some small-ensemble works usually ouside our capability.
And we are excited to announce that we will also be joined by renowned soloist, Louise Page.
Expect to hear Mozart Symphony no 40 and arias by Handel, Gluck, Purcell and Mozart.